United in Caring for You
UnitedCare is a locally based provider of home oxygen therapy, sleep therapy & supplies, pressure prevention and home medical equipment.
We have dedicated associates that come to your home to deliver unsurpassed customer service. When you call us at 855-632-8988 for Customer Service, we have real people ready to assist you. Our respiratory therapists and home medical technicians are on call 24 hours a day, 7 days a week to serve you.
We are accredited by the Joint Commission on Accreditation of Healthcare Organizations for home medical equipment. Your supplies and service from UnitedCare may be covered by Medicare, Medicaid and most payers. At UnitedCare, there are no claim forms and no up-front costs.
We know that you have choices when it comes to meeting your health care needs. We provide prompt, courteous services to assist you in improving your quality of life. Our success is measured by your satisfaction with our efforts.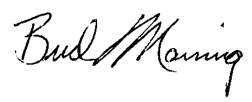 Bud Manning
General Manager